2016 Mountain State Forest Festival
Featuring the Mountain Stage Radio Show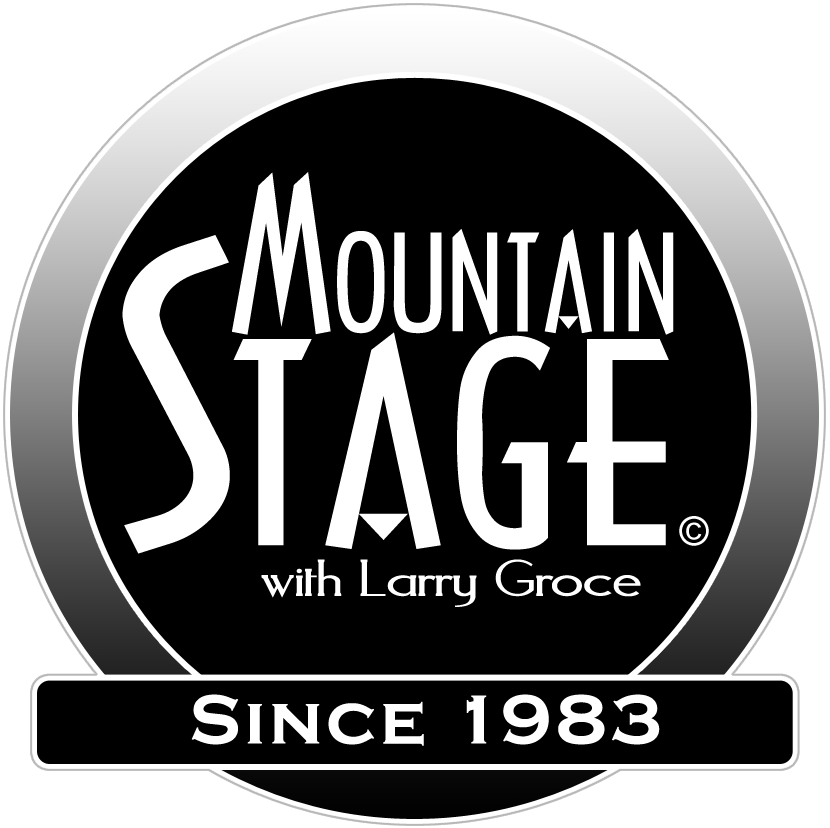 It's a performance you won't want to miss-Mountain Stage with Larry Groce is coming to the 80th Mountain State Forest Festival! For more than 30 years Mountain Stage has been giving radio audiences the best seat in the house for some of the world's most renowned performers. Distributed by NPR Music and produced by West Virginia Public Broadcasting, Mountain Stage with Larry Groce is the longest running live-performance radio show of its kind. Each two-hour show features multiple guest artists performing live in front of an audience with studio quality audio. Showcasing talent from all over the world and in virtually every style of music, Mountain Stage has played host to world-class musicians and songwriters while consistently turning audiences on to new music.
Audience members will participate in a recording that will be heard on over 170 NPR stations around the nation and on the top-ranking Mountain Stage Podcast.
Mountain Stage returns to Elkins as part of the 80th Annual Mountain State Forest Festival. Guests include Dan Tyminski & Ronnie Bowman, Sara Watkins, Mountain Heart, Eric Johnson and Elise Davis.
Two of Nashville's most renowned musicians team up to headline a special edition of Mountain Stage with Larry Groce when the long-running radio program returns to Elkins as part of the Mountain State Forest Festival. "Audiences will recognize Dan Tyminski's voice and musicianship from Alison Krauss & Union Station and of course from the movie "O' Brother Where Art Thou?" " says Mountain Stag host Larry Groce, "And he's bringing Ronnie Bowman, one of the most respected songwriters in the industry, for a performance that will no doubt be impressive."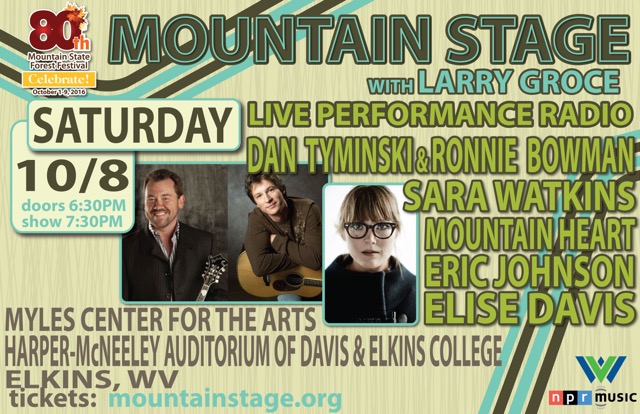 Also on the bill is singer, songwriter and fiddler Sara Watkins, formerly of Nickel Creek, whose new album "Young In All The Wrong Ways" was released to critical acclaim in July. The two-hour show will be recorded for broadcast later this year to over 175 NPR stations across the country. This will make the second appearance this year in Elkins for the nationally syndicated radio program, as they recently closed out the Augusta Heritage Festival for the 3rd consecutive year.
---
Dan Tyminski & Ronnie Bowman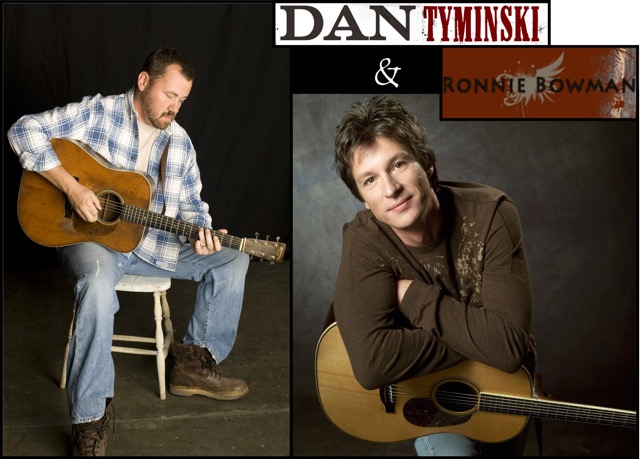 Dynamic on stage, down to earth off stage, 14-time Grammy winner Dan Tyminski has the voice, instrumental chops, and charisma to be counted among the most recognizable and popular male vocalists on today's bluegrass and country music scenes. Yet his demeanor – low-key and laconically sly – ensures that all the accolades are the product of his own innate gifts. Since 1994, his ace instrumental skill (mainly on guitar, but also on mandolin) and burnished, soulful tenor singing have been key components of Alison Krauss and Union Station, arguably the most visible and successful bluegrass band in the modern era.
Tyminski notably stepped ever more deeply into the popular conscience as the singing voice of George Clooney in the Coen Brothers' Odyssean farce O Brother, Where Art Thou? In addition to being a pivotal element in the plot of the film, his powerful rendition of the Stanley Brothers' version of "I Am a Man of Constant Sorrow" became a surprise hit single – firing off a popular renaissance in bluegrass in the process.
The song was given the Country Music Association (CMA) award for Single of the Year, the International Bluegrass Music Association (IBMA) Award for Song of the Year, and a Grammy Award for Country Collaboration with Vocals. The project was also honored with the IBMA Award for Album of the Year, as well as the Grammy Award for Album of the Year – a rare achievement for a soundtrack project.
From the tender age of three, Ronnie Bowman has been performing music. Starting in a family band playing churches in North Carolina and Virginia, he eventually joined the acclaimed Bluegrass band The Lost & Found. Shortly after Ronnie joined The Lonesome River Band, and became a participant in the band's recording of "Carrying the Tradition"; an album that was named the International Bluegrass Music Association's (IBMA) Album of the Year in 1991.
It wasn't long before Ronnie Bowman became a household name in the Bluegrass community. With the release of an additional four albums as a member of the Lonesome River Band, Ronnie also recorded four solo projects. He has been awarded IBMA Male Vocalist of the Year three times, has twice earned the IBMA song of the Year award ("Three Rusty Nails", and "Cold Virginia Night"), and was awarded the Gospel Performance of the Year award for "Three Rusty Nails". As a songwriter Ronnie has earned a great deal of respect not only among Bluegrass professionals, but also in Country Music. Both Brooks & Dunn, and Kenny Chesney have brought Ronnie Bowman originals to #1, and Lee Ann Womack also included a song by Ronnie on the multiplatinum selling album "I hope you Dance".
Ronnie Bowman has achieved remarkable heights in his musical career as an award-winning Bluegrass songwriter and vocalist, and a respected, successful writer in Country music. Continuing to play the festivals that endear him to the music he loves, (and has contributed so much to over the years) remains an important focal point for him.
---
Sara Watkins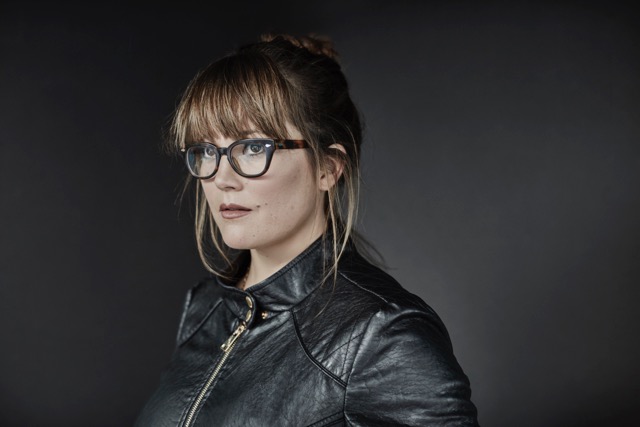 "This is a breakup album with myself…" says Sara Watkins of her third solo record, Young in All the Wrong Ways. Writing and recording these ten intensely soul-baring songs was a means for her to process and mark the last couple years, which have been transformative. "I looked around and realized that in many ways I wasn't who or where I wanted to be. It's been a process of letting go and leaving behind patterns and relationships and in some cases how I've considered myself. What these songs are documenting is the turmoil you feel when you know something has to change and you're grappling with what that means.
It means you're losing something and moving forward into the unknown." That sense of possibility infuses the songs on Young in All the Wrong Ways with a fierce and flinty resolve, which makes this her most powerful and revealing album to date. In some ways it's a vivid distillation of the omnivorous folk-pop- bluegrass-indie- everything-else Watkins made with Nickel Creek, yet she makes audacious jumps that push against expectations in unexpected ways.
These songs contain some of the heaviest moments of her career, with eruptions of thrumming B3 organ and jagged electric guitar. But it's also quiet, vulnerable, tenderhearted. In other words, bold in all the right ways.
Recently Watkins found herself without a manager at the same time she was leaving the label that released her first two solo albums. For many artists that might be the worst possible time to enter the studio, but working without a net invigorated Watkins. It was important for her to document this time in her life when she was between professional contracts: free from the weight of obligation to anyone but herself. In that regard the tumultuous title track sounds like the first song of the rest of her life. Her backing band create a violent clamor, with Jon Brion's sharp stabs of electric guitar punctuating the din and Jay Bellerose's explosive drumming ripping at the seams of the song.
In the chaos, however, Watkins finds clarity: "I've got no time to look back, so I'm going to leave you here," she sings, with new grit and fire in her voice. "I'm going out to see about my own frontier." Fittingly, Watkins wrote or co-wrote every song on Young in All the Wrong ways—a first for her. Her previous albums have featured well-chosen covers that compliment her own songs and showcase her interpretive abilities. "I love singing other people's songs, and originally I did plan to have a couple of covers on the album. But as we were recording and getting a picture of how everything fit together, it became apparent that the covers really stood apart from the story that was taking shape. I felt like I just had a little bit more to say. Everything is coming from me, so there's a unified perspective on this album that's different from whatI've done before."
---
Mountain Heart
Mountain Heart is thrilled to announce their new partnership and an upcoming studio album, their first since 2010!
Mountain Heart Entertainment is the new official partnership. For the first time in the band's 17 year history, Mountain Heart represents a group made up of all equal partners on and off the stage set to create and share their music with fans everywhere!
The members are currently in the studio putting the finishing touches on their new album. Release and tour details are coming soon. Music lovers can look forward to hearing the first single very soon with accompanying video content. There are many more surprises in store, as Mountain Heart sets their sights on a huge 2015 Summer tour schedule followed by an album release tour!
Mountain Heart is the band that has been fearlessly revolutionizing the way acoustic music can be presented and played. The band's name has been synonymous with cutting-edge excellence in acoustic music circles since the group's creation
in 1999. Widely known throughout the music industry for continually redefining the boundaries of acoustic music, the band has gained legions of loyal fans both as a result of their superlative musicianship, and just as notably, their incendiary live performances.
Mountain Heart or members have been nominated for Grammy's, ACM, CMA awards. The band has also been nominated for and won multiple IBMA's. They have appeared on the revered stage of the Grand Ole Opry in excess of 130 times, and
have shared the stage with acts ranging from Lynyrd Skynyrd, Montgomery Gentry, Merle Haggard, George Jones and Brad Paisley to Alison Krauss, Tony Rice, The Avett Brothers, Yonder Mountain Stringband, The Punch Brothers, Levon Helm, and John Fogerty. 


Mountain Heart's musical virtuosity – the band is comprised of top call studio pros at every position, unmatched energy, and keen sense of entertainment dynamics have helped them to forge a highly unique sound and stage show which appeals to an ever growing variety of musical tastes. From large outdoor folk music and bluegrass festivals, to sold-out shows opening for Southern Rock icons like The Marshall Tucker Band, The Tedeshi Trucks Band or Lynyrd Skynyrd, Mountain Heart always makes an undeniable connection with an audience. This rare combination makes Mountain Heart one of the more versatile musical acts ever assembled.
Throughout the band's storied history, members past and present have dedicated their time, talent, and creativity to the group, leading to their hard earned reputation as one of the most exciting and unforgettable live shows anywhere in the world. With a new team in place, Mountain Heart is beyond excited for this new beginning and journey ahead.
---
Eric Johnson
Eric Johnson, long hailed as one of the world's preeminent electric guitarists, celebrates his acoustic side with EJ, his 12th album as a leader. Emphasizing Johnson's formidable skills as a singer-songwriter, his first completely unplugged album is also his most immediate and intimate. Johnson self-produced the album and performed nine of its thirteen tracks unaccompanied in his Austin, Texas Saucer Sound studio. The other tracks feature guest musicians such as renowned guitarist Doyle Dykes, violinist Molly Emerman, cellist John Hagen, and longtime Johnson accompanists Tommy Taylor and Wayne Salzmann on drums and Roscoe Beck and Chris Maresh on acoustic bass.
For Johnson, the creation of sublime music has always been about the journey inward, an approach shared by John Coltrane, Miles Davis, Wes Montgomery, Jimi Hendrix, and other visionaries. Over the years, his unwavering devotion to perfecting his art has become as legendary as his attention to the instruments he plays. This is evident in his songs, interviews and the way he plays guitar and piano. As Stevie Ray Vaughan put it, "The guy has done more trying to be the best that he can be than anybody I've ever seen. He plays all the time, and tries to get his instrument in perfect shape all the time. He works hard on his tone, sound, techniques. He does incredible things with all kinds of guitars – electric, lap steel, acoustic, everything. Few people understand that when the guy was fifteen, he was playing Kenny Burrell and Wes Montgomery stuff, and he was doing it right – that's pretty cool. Eric is a wonderful cat. He's always been one of my favorite people in the world, as well as one of my favorite guitar players."
Proclaimed "one of the most respected guitarists on the planet" by Guitar Player magazine, Johnson was raised in a musical household in Austin, Texas. He began on piano at age five and took up guitar six years later, when bands like the Beatles, Cream, and Jimi Hendrix ruled the airwaves. His influences soon expanded to include such diverse guitarists as Eric Clapton, Django Reinhardt, Jerry Reed, and Chet Atkins.
At 15, Eric joined his first professional band, Mariani, which blended '60s era rock with psychedelia. During the 1970s, he ventured into jazz-rock fusion with the Electromagnets, which fans affectionately nicknamed "the Mahavishnu Orchestra of Texas." The band's self-titled debut album brought them acclaim but less-than-stellar sales. Johnson's dues-paying continued with his next lineup, the Eric Johnson Group. In 1978, they recorded the full-length album Seven Worlds, a brilliant release that, due to contractual disputes, remained unissued until 1998. Johnson soldiered on, perfecting his tone and technique while working as a session guitarist for Carole King, Christopher Cross, and Cat Stevens and constantly touring, wowing audiences from coast to coast and building his fan base.
Eric's patience, practice and touring paid off in 1986, when he signed with Warner Brothers and released Tones. One of the album's instrumentals, "Zap," was nominated for a Grammy Award. Johnson's next major release, 1990's Ah Via Musicom, became a crossover hit and reached platinum status, while the track "Cliffs of Dover" earned Johnson the 1991 Grammy Award for Best Rock Instrumental Performance. To this day,
mastering this song has been a rite-of-passage for up-and-coming guitarists. Johnson toured for three years on the strength of Ah Via Musicom.
In 1994 Johnson began performing with his side project Alien Love Child in between sessions for Venus Isle. Immediately following the 1996 release of this critically acclaimed studio album, Johnson joined fellow guitar stars Joe Satriani and Steve Vai for the G3 tour and appeared on the G3: Live in Concert album. His next release, Alien Love Child's Live and Beyond, was issued in 2000 by Vai's Favored National label. To the delight of his fans, Johnson's 2003 album Souvenir gathered demos and out-takes recorded between 1976 and 2000. Johnson promoted Souvenir with an acoustic tour the following year, a year in which he also appeared and was recorded at Eric Clapton's first Crossroads Guitar Festival.
In 2005 Johnson released Bloom, showcasing a variety of his diverse styles, and received his fifth Grammy nomination. He also oversaw the DVD and CD release of his legendary 1988 appearance on Austin City Limits. He then joined Joe Satriani and John Petrucci for a 2008 G3 tour. The following year, Johnson accompanied guitarist Mike Stern, best known for his work with Miles Davis, on Stern's Big Neighborhood. As Stern noted, "At that session, I remember us saying 'One of these days we should do a record together,' but I never thought it would happen." Five years later, it became a reality when the duo collaborated on the 2015 release Eclectic. Other highlights from recent years include Johnson's 2010 solo album Up Close, featuring guest appearances by guitarists Steve Miller, Sonny Landreth, Jonny Lang, and Jimmie Vaughan. His 2013 European tour yielded the album Europe Live, and in 2016 Johnson was among the featured artists for his eighth outing on the Experience Hendrix Tour, recreating the music of his main guitar inspiration.
With EJ, listeners are given a rare and long-awaited opportunity to hear the guitarist in an all-acoustic setting – a first for Johnson. "Almost all of that material was cut live," he says. "Some of the songs I actually sang and played at the same time – just live in the studio. Recording this way gave it more of an honest realism and organic emotion.
Especially on the acoustic, you just have to get in there and play." In essence, EJ brings listeners as close as possible to hearing the singer-songwriter perform in his own living room, as he continues his lifelong quest to produce music that entertains, inspires, and heals.
---
Elise Davis
Vulnerability and carnal desire go head-to-head on Elise Davis' The Token releasing September 9 on Make The Kill Records & Thirty Tigers.
Story and storyteller are one and the same. "I really can't express my vulnerable feelings – especially towards men I've had feelings about over the years," Elise confesses, "But, I have no trouble writing down painfully honest lyrics about it."
The Token puts a microscope on the southern dynamic between the sexes, and the Little Rock, AR native's inner turmoil, founded on her life's trajectory against a more traditional path. Elation and ache play a tug-of-war.
The Token is a rare piece of art born of risk and actually sounding like a risk that paid off. Elise Davis is putting her human condition in the forefront for all to hear; The Token delivers an unrelenting living contradiction, one born of her past while wrestling with the present.