About Forest Festival
The Mountain State Forest Festival is one of the largest and oldest festivals in West Virginia, continuing to promote the beauty and splendor of our mountains and valleys in all their autumn glory and promoting prudent development, conservation and culture of our abundant natural resources for the future.
The festival affords us the opportunity to share with our community and state the important role West Virginia's natural resources play in our economic development. Rich in tradition, the Festival also plays a major role in our local and state economy and offers something for everyone to enjoy, such as, headline concerts and music shows, lumberjack competition, forestry & wood exhibits, juried art show, photography exhibit, quilt show, arts and crafts, amusement rides, (3) parades and the Royal Coronation of Queen Silvia.
Randolph County and the City of Elkins open their streets to accommodate 75,000+ visitors each year, with an opportunity for exploring our surrounding counties.
---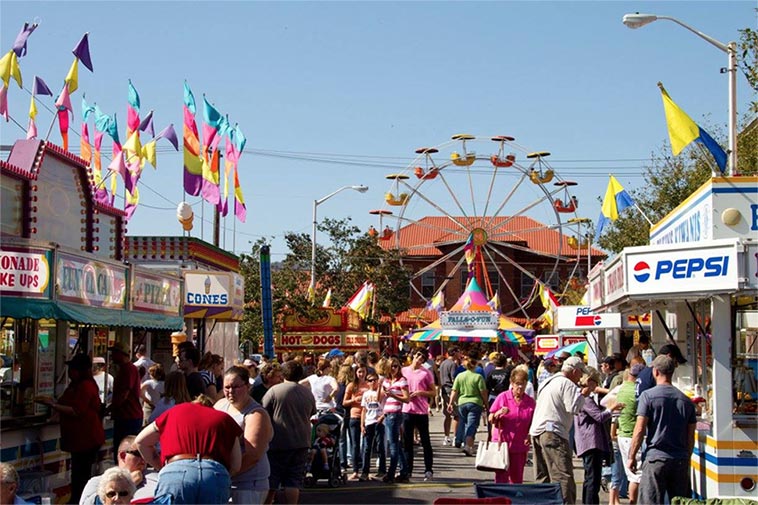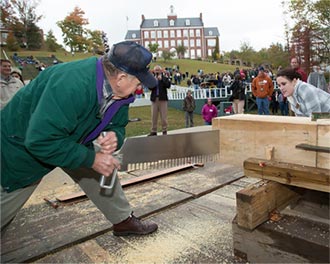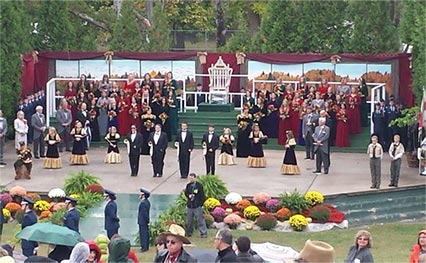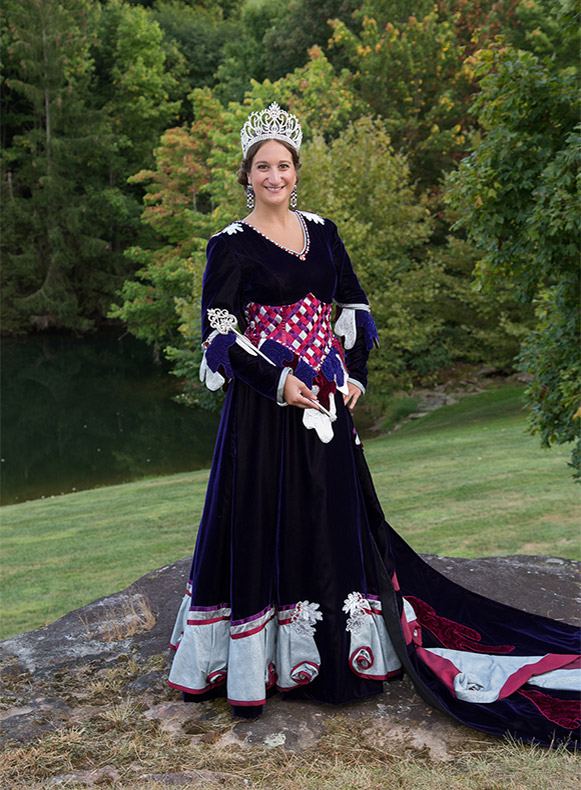 Meet Maid Silvia
Bridgeport resident Miss Kara D'Ann Alvarez has been selected as Maid Silvia for the 80th Mountain State Forest Festival by Director General Scott Goddard.  The selection of Maid Silvia was kept confidential for months.  Miss Alvarez visited Elkins on Sunday, June 5, 2016, to attend a private reception in her honor, which was sponsored by Davis & Elkins College Dining Services; Graceland Inn and Conference Center; and John and Joyce Allen.
When asked about the selection/appointment, Scott Goddard said "Stepping into the Director General role for the 80th Mountain State Forest Festival, I was not given a manual entitled "How to find Maid/Queen Silvia".  At first, I have to admit that I was a little overwhelmed with this task.  Luckily, my parents combined with my D&E and Forest Festival families were there for support and assistance.  A number of magical moments quickly followed.
Read More
---
DIRECTOR GENERAL Scott Goddard
The Mountain State Forest Festival Board of Directors announces the appointment of Scott Goddard as Director General of the 80th annual fall celebration scheduled October 1 – October 9, 2016.
The Forest Festival is West Virginia's longest running festival and a premier mountain event annually attracting tens of thousands of visitors for a regal celebration. Director General Goddard has simply and appropriately themed the 80th Mountain State Forest Festival "Celebrate!"
Read More
---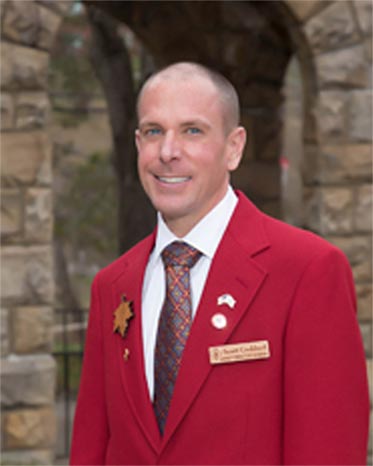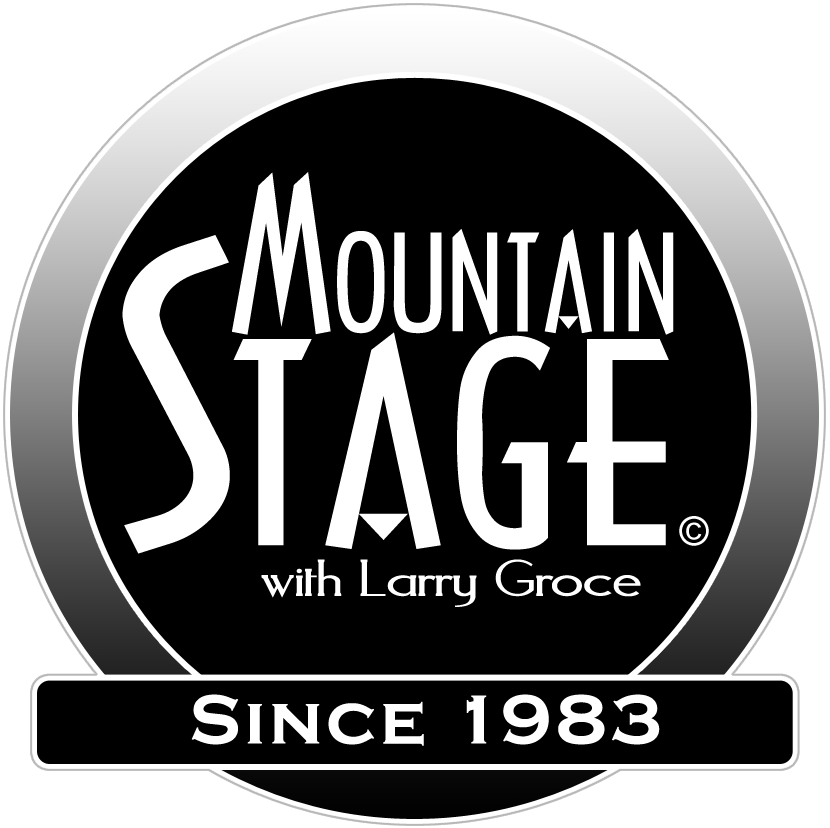 Mountain Stage
Radio Show
It's a performance you won't want to miss-Mountain Stage with Larry Groce is coming to the 80th Mountain State Forest Festival! For more than 30 years Mountain Stage has been giving radio audiences the best seat in the house for some of the world's most renowned performers. Distributed by NPR Music and produced by West Virginia Public Broadcasting, Mountain Stage with Larry Groce is the longest running live-performance radio show of its kind.
Each two-hour show features multiple guest artists performing live in front of an audience with studio quality audio. Showcasing talent from all over the world and in virtually every style of music, Mountain Stage has played host to world-class musicians and songwriters while consistently turning audiences on to new music. Audience members will participate in a recording that will be heard on over 170 NPR stations around the nation and on the top-ranking Mountain Stage Podcast.
While the headline is yet to be confirmed for the Mountain Stage show in conjunction with the 80th Mountain State Forest Festival, the acts presented on Mountain Stage are first class. From R.E.M. years ago to Chris Stapleton within the past few months, Mountain Stage has truly been a beacon of quality entertainment in West Virginia, the United States of America and around the world. Sara Watkins is confirmed as a support act for the show in question. Learn more about Sara here:
Since releasing her last solo album, Sun Midnight Sun, in 2012, singer-songwriter and multi-instrumentalist Sara Watkins has become one of the busiest women in Americana and country. Aside from appearing as a guest performer on numerous projects and soundtracks, she reunited with Chris Thile and her brother Sean for a new Nickel Creek album and tour, maintained the Watkins Family Hour showcase in Los Angeles, released album with the Family Hour house band, toured behind that project (which included a show-stopping performance at the 2016 Americana Festival), and formed the trio I'm With Her alongside Sarah Jarosz and Aoife O'Donovan, which toured internationally and released two singles. Now, it's time for the L.A. native to return to her solo work, with the Bonnaroo Music and Arts Festival being one of her first tour stops in support of Young in All the Wrong Ways, out July 1.
Volunteers
The Mountain State Forest Festival is dependent on a solid volunteer base to plan, coordinate and execute each of our many different events. We are so very grateful for the thousands of volunteers, who throughout our decades of festival celebrations, made us what we are today. We can find a place for everyone who has the desire to be a part of one of West Virginia's oldest and largest festivals. Throughout the years of our traditions and new beginnings, the volunteers have worked together as a team representing Randolph County and the City of Elkins.
Read More
---