85th Mountain State Forest Festival Queen Silvia LXXXIII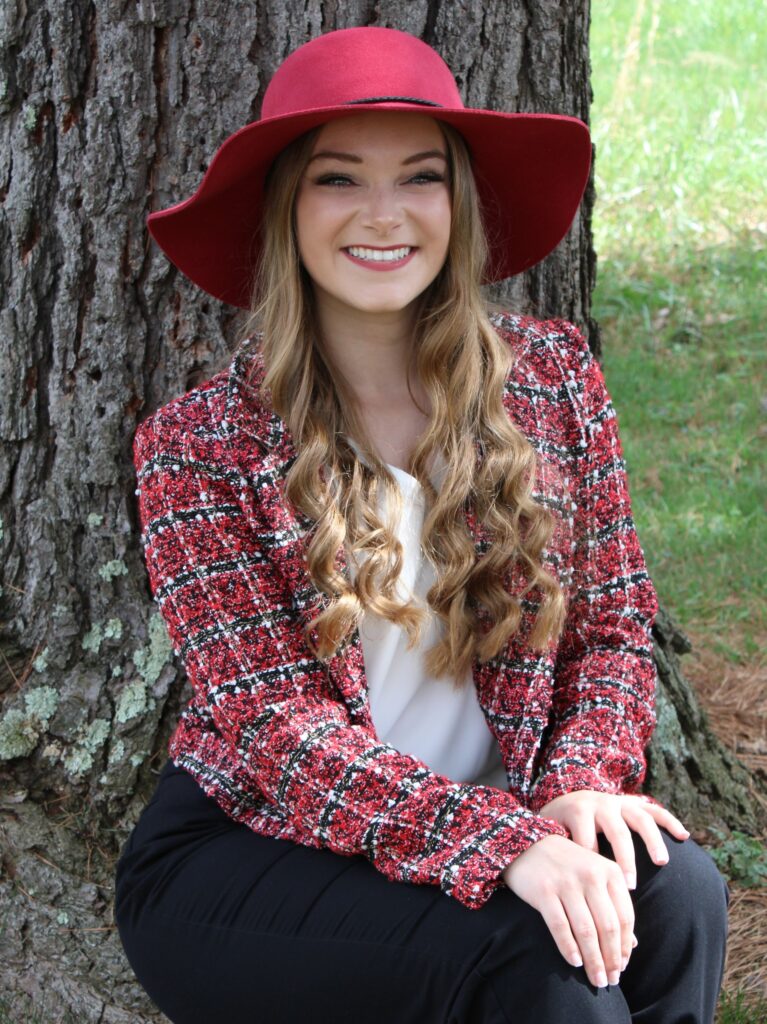 Miss Anna Marie Ruf
Maid Silvia LXXXV
Belington resident Miss Anna Marie Ruf has been selected as Maid Silvia for the 85th Mountain State Forest Festival by Director General Jon Morgan. The selection of Maid Silvia has been kept confidential for months. Miss Ruf will visit Elkins on Sunday to attend a private reception in her honor at the historic Halliehurst mansion on the campus of Davis & Elkins College.
"I'm pleased to announce Anna Ruf as Maid Silvia for the 85th edition of the Mountain State Forest Festival," Morgan said. "Anna grew up near Elkins in Barbour County and participated as a princess in last year's events. From our first meeting, we knew that Anna would be an excellent selection for Maid Silvia and are looking forward to all the planned events this fall."
Ruf, 22, is the daughter of Eric and Jana Ruf of Belington. She is the granddaughter of the late Robert and Joan Donaldson of Belington and the late Henry "Bud" and Phyllis Ruf of Parkersburg.
The future Queen Silvia is a 2019 graduate of Philip Barbour High School, where she graduated Summa Cum Laude, was Class President for 4 years, Key Club President, National Honor Society Secretary, Student Council Representative, a twirler and saxophonist for the Philip Barbour Band, 2019 Prom Queen and 2018 Homecoming Queen. She was the recipient of the 2019 Principal's Award, 2019 American Legion Award, and 2016 Colt Character Award. In 2018, she attended Rhododendron Girls' State and was a Golden Horseshoe Winner in 2015.
Anna is also a 2023 graduate of Davis & Elkins College, with a degree in Secondary Math Education and is a Magna Cum Laude graduate of the Honor's Program. She was the 2019 recipient of a full 4-year tuition Leadership Scholarship, a member of the Dean's List, Concert Choir, Student Education Association, Secretary of the Faith & Fellowship Club, Vice-President of Kappa Delta Pi, and a recipient of the 2021 Academic Achievement Award of the Department of Computer Science, Mathematics, and Physics.
In her spare time, Anna enjoys singing with her family, twirling, attending Summit Youth Adult Group, spending time with friends and family, traveling, and all things Disney.
Anna worked as a Student Ambassador for Davis & Elkins College for 4 years and is also a volunteer twirling instructor for the Philip Barbour High School Band. Her future plans include becoming a middle school math teacher and obtaining a Master's Degree in Curriculum & Instruction from Liberty University.
Maid Silvia is a member of the Asbury United Methodist Church, where she sings in the choir and is involved in the children's ministry and is a member of the Daughters of the American Revolution. She is the first Maid Silvia from Barbour County.
Ruf will be crowned as Queen of the 85th Mountain State Forest Festival during the Royal Coronation at 2:00 p.m. on Friday, October 6, 2023, at the Citizens Bank of WV Outdoor Amphitheatre located on the campus of Davis & Elkins College. Attended by forty princesses from around the state, two maids of honor, and a minor court, she will receive her crown in an elaborate outdoor ceremony.