83rd Mountain State Forest Festival Queen Silvia LXXXIII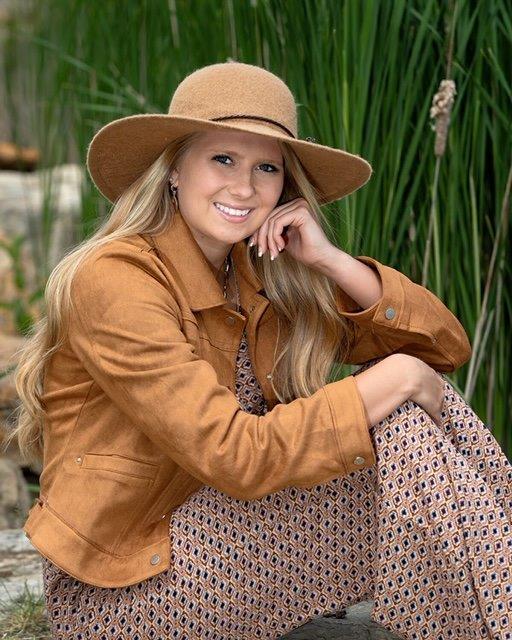 Kaitlin Marie Smith
Queen Silvia LXXXIII
Bridgeport resident Kaitlin Marie Smith has been selected as Maid Silvia for the 83rd Mountain State Forest Festival by Director General Robin Miller.
The selection of Maid Silvia has been kept a secret for months. She, along with her family will visit Elkins on Sunday to attend a private reception in her honor, sponsored by Graceland Inn Restaurant and Conference Center.
"It is with great pleasure that I announce Kaitlin as Maid Silvia for the 83rd Mountain State Forest Festival. Kaitlin's family has close ties to Elkins and the surrounding area. She has grown up admiring the Festival and will serve as a distinguished representation of our traditions." Said Miller.
Kaitlin is the daughter of Paul and Donna Smith of Bridgeport. She is the granddaughter of Emilio "Shorty" and Carolyn Gola of Elkins, The late Gene Smith, Grace "Kitty" Smith and Denny Alt of Alpena. She has one brother, Logan.
Maid Silvia is a 2018 graduate of Bridgeport High School. In the fall, she will be a sophomore at Fairmont State University where she is pursuing a degree in Business Management. At Fairmont State University, she is on the Dean's List, a member of the MEC Athletic All Academic Team and is on the Women's Soccer team. After graduation she plans to pursue a Master's degree and own her own business.
"I have attended the Forest Festival from a young age and have always thought about being the queen—now it's coming true! My mom and aunts have been part of the Festival court and it is an honor to be serve as this year's queen." Kaitlin said.
Kaitlin baby-sits, works in catering at Via Veneto and helps at the baseball tournament concession stands. In her free time, she enjoys working out, spending time with her friends, swimming, snowboarding and helping with projects at church.
Smith will be crowned as queen of the 83rd Mountain State Forest Festival during her Royal Coronation on October 4 at the outdoor amphitheater on the campus of Davis & Elkins College. Attended by 40 princesses from across the state, two maids of honor and a minor court, she will receive her crown in an elaborate outdoor ceremony.