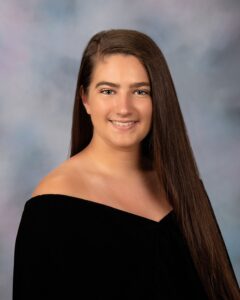 Mountain State Forest Festival Director Robbie Morris has announced Taylee Tiera Tallman will serve as a Princess to the Royal Court of Maid Silvia LXXXIV, Caroline Marie Fluke.
Princess Taylee Tiera Tallman was appointed by Mountain State Forest Festival President Ben Shaffer and is the daughter of Lawrence "L.J." and Tammy Tallman of Belington. She is the granddaughter of Jimmy and Jeanie Coontz of Belington, and the late Gene and Rita Tallman of Belington. She has one brother, Trent Tallman.
Tallman is a 2020 graduate of Philip Barbour High School, where she graduated summa cum laude, was a member of the National Honor Society, and attended 2019 Rhododendron Girls State. She participated in band, twirling, basketball and tennis as well as being an honor roll student throughout high school.
In the fall, she will be a junior at Alderson Broaddus University, where she will be continuing her nursing major. She has also upheld the dean's list status.