The Mountain State Forest Festival Board of Directors announces the appointment of Chad Shoemaker as Director General of the 81st Mountain State Forest Festival. The annual fall celebration is scheduled to take place September 30-October 8, 2017.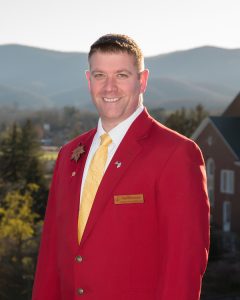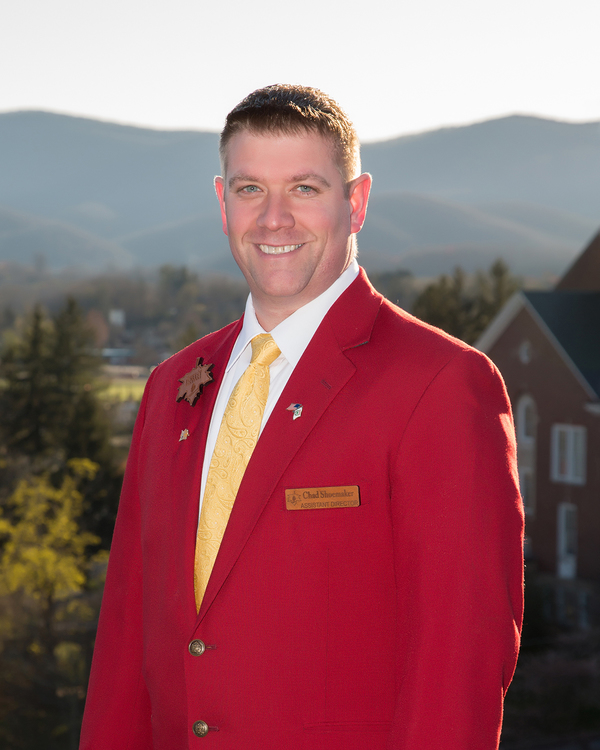 The Forest Festival is the state's oldest and grandest running festival and a premier mountain event annually attracting tens of thousands of visitors for a regal celebration.  Director General Shoemaker has themed this year's festival, "FALL into Autumn Traditions".
"I wanted to come up with a fun fall pun, and I believe 'FALL into Autumn Traditions' is just that," stated Shoemaker.  "I believe we all have autumn traditions that we 'Fall' into – weekend drives to see the beautiful autumn foliage, watching our favorite football teams, and enjoying warm traditional fall foods.  But the ultimate autumn tradition for my family has always been the Mountain State Forest Festival.  Every year we look forward to taking in all of the wonderful events and activities that the festival has to offer."
Director General Shoemaker's family has a deep and rich tradition with the Mountain State Forest Festival.  "My wife, Christie, was a Maid of Honor in 1994; my oldest daughter, Sara, was a flower girl in the 75th festival; my youngest daughter, Sophia, was a jester in last year's festival; and I served as an Assistant Director from 2012-2014 and a Deputy Director in 2016. This year, I am beyond humbled to be serving as Director General for the 81st Mountain State Forest Festival."
With plans to carry on deeply-rooted festival customs of the past with a twist of new "FALL into Autumn Traditions," festival goers can expect an exciting 81st Forest Festival. Shoemaker, along with his assistant director team, Executive Director Breanna George and the Board of Directors has been behind the scenes planning for the execution of this year's celebration since the beginning of the year.
One new event on the fall schedule is a chili cook-off. "We are currently in the early event organizing of what I call 'Fire in the Streets Chili Cook-off'," said Shoemaker.  "I think nothing screams autumn traditions more than good old fashioned chili soup.  This will give everyone from restaurant owners, the general public, and a special division of emergency responders -including fire departments, EMT, and local and state law enforcement – an opportunity to dress up, come up with creative names and themes, and see who has the Mountain State Forest Festival's best chili.   I see this as a community and family event hoping to bring everyone together in the downtown streets of Elkins to celebrate another great festival event."
"Other event ideas are still being worked on, along with negotiations for with headline artists for the country music show," said the Director General. "We'll release those details as plans come together."
Co-owner of Elkins Physical Therapy & Sports Injury, Clinic, Shoemaker works as a Physical Therapist Assistant. He serves as Board president of the Elkins-Randolph County YMCA and is a member of the Beverly chapter Tygart Valley IOOF Lodge 66 and Elkins-Randolph County Chamber of Commerce. Serving as team captain of Relay for Life of Randolph County, he also mentors for the Randolph County Vocational Technology Center's DCT (Diversified Co-Op Training) Program.
Married to Christie Shoemaker, he and his wife have two daughters, Sara and Sophia. A 1992 graduate of Elkins High School, he graduated from both Davis & Elkins College and Fairmont State College.
"I would like to thank each and every sponsor for their continued support of the Mountain State Forest Festival along with all of the hundreds of volunteers," closed Shoemaker. "Without you, the festival would not be what it is. I'd also like to recognize the downtown businesses, the City of Elkins, Emergency Management/First Responders, and Davis & Elkins College for their continued support and cooperation. And last I'd like to give a big shout out to all festival goers!  May each of you "FALL into Autumn Traditions" at the 81st Mountain State Forest Festival."