The Board of Directors of the Mountain State Forest Festival is pleased to announce their appointment of Robin Miller as Director General of the 83rd Mountain State Forest Festival, which is scheduled to take place from September 28th – October 6th 2019.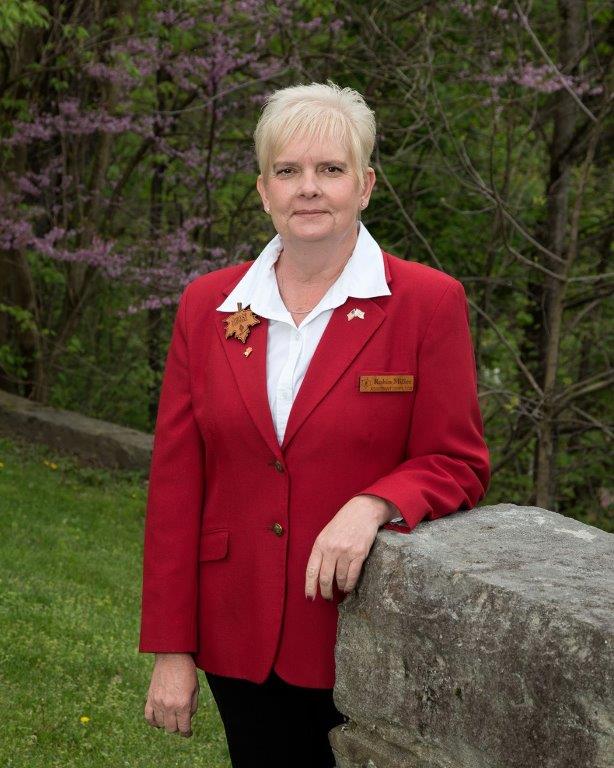 Born and raised in Elkins, Miller is an Elkins High School graduate and has remained in the area throughout her life. After high school, she attended Davis & Elkins College and graduated with a Bachelor of Science in Accounting. Robin was then hired at Davis Medical Center and is still employed there today. During her time at the hospital, Robin has always enjoyed interacting with the people of Elkins and Randolph County.
Miller has always enjoyed the Mountain State Forest Festival and autumn in West Virginia. One of her favorite pastimes is enjoying the beautiful fall foliage while taking walks or hiking during the fall season with her husband, Mike. Robin also enjoys decorating her mother, Ginny's, yard with festive fall decorations, which attract tourists and passersby to stop and take pictures each fall. "This time of year in our beautiful forested hills is truly magical to me," said Miller. Fittingly, she themed the 83rd Mountain State Forest Festival "Magical Forest of Enchantment."
Robin has been involved in the Mountain State Forest Festival for over 10 years and Hooked on Fishing Not on Drugs for 15 years. She began her time with the festival volunteering with the minor court and children's parade. She was then appointed as an Assistant Director by Director General Cricket Leary and spent the next 5 years coordinating the grand feature parade, children's fest, and kids' day in the park among other events. She then held the honor of being the Deputy Director General in 2018, working alongside Director General Rich Nida. Miller is looking forward to holding the post of Director General for the 83rd Mountain State Forest Festival. "I have assembled a great team of Assistant Directors and volunteers and we all look forward to putting together a week that everyone will talk about for years to come," Miller said.