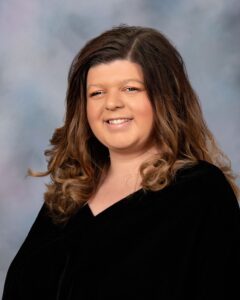 Haylee Marie Bennett as a Princess for the 84th Mountain State Forest Festival
Mountain State Forest Festival Director Robbie Morris has announced Haylee Marie Bennett will serve as a Princess to the Royal Court of Maid Silvia LXXXIV, Caroline Marie Fluke.
Princess Haylee Marie Bennett was appointed by U.S. Congressman Alex Mooney and is the daughter of Felicia and Bobby Hendon of Norton, WV and Scott and Lindsey Bennett of PNoblesville, Indiana.  She is the granddaughter of Phyllis Lee and the late Glenn Lee of Norton, WV and Bernard Bennett and the late Pat Bennett of Elkins, WV.  She has two brothers, Evan and Alex Bennett and one sister Amelia Bennett.
Princess Haylee is a 2016 graduate of Elkins High School where she was a member of the FFA, Pep Club and was awarded outstanding student at Randolph Technical Center.  Haylee is employed in dining services at Davis & Elkins College and Elkins Raceway.  She is an active member of St. Patrick's Catholic Church.  She has been a volunteer for Mountain State Forest Festival for several years.  She was a flower girl in the 2007 Mountain State Forest Festival.