An art educator and former marketing director and freelance graphic designer and business marketer/advertiser is the new executive director of the Mountain State Forest Festival in Elkins. Breanna R. George took on the new position just a few short weeks ago and is responsible for the sponsor recruitment and business development, public relations and overall management of the State's largest and oldest festival.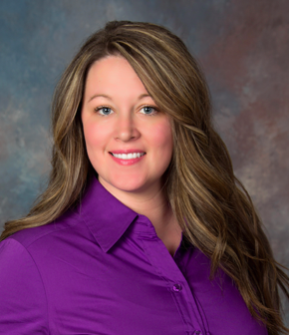 "This is an amazing opportunity and I am really excited to be working and connecting with people and businesses that feel passionately about preserving the heritage of the Mountain State Forest – realizing its economic impact on our community" stated George. "The decision to pursue this position aligned well with my previous experience; I am taking my creative strategic thinking and planning skills and putting them to use for the organization of the festival."
Scott Harris, president of the Mountain State Forest Festival Board of Directors, said Breanna's experience in design development, marketing, branding, and research distinguished her candidacy for the position. "Breanna has the know-how and skill to manage all phases of projects from start to finish," commented Harris. "The personnel committee and Executive Board were impressed with her credentials during the hiring process and we're even more impressed with her work ethic since her start date. We know we made the right choice for our festival."
"I am delighted to welcome Breanna to the Forest Festival team and look forward with anticipation to collaborating with her over the coming months in helping to build and strengthen the festival and its many activities," said Scott Goddard, 80th Mountain State Forest Festival Director General.  "Breanna brings with her great expertise, energy and charisma, with a proven track record for excellence in the world of education and marketing.  These are exciting times for the Mountain State Forest Festival."
The new executive director received her Bachelor's Degree in Art from Davis & Elkins College and Communication Design from Roanoke College.
Married to Kenny George, they have three children: Kenzie, Kaden and Kyan.
The 80th Mountain State Forest Festival is scheduled October 1 – October 9, 2016.