Mountain State Forest Festival Director General Robin Miller has announced the appointments of Christine Paige Zurbuch and Susan Elizabeth Riggleman as Maids of Honor to Queen Silvia LXXXIII. Zurbuch and Riggleman are bestowed with the highest Randolph County honors in the Forest Festival's 83rd Royal Court.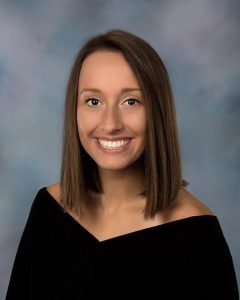 Maid of Honor Zurbuch is the daughter of Peter and Jeanine Zurbuch of Elkins. She is the granddaughter of Carolyn Zurbuch of Elkins and Chuck and Jeanie Stivers of Yakima, Washington. Christine appeared in the 72nd Mountain State Forest Festival as a Flower Girl. Her parents have worked for more than ten years to organize and support festival events including the 10k walk/run and cross-country.
Christine graduated from Elkins High School in 2017 where she was a member of both student and class council, played varsity soccer and was named honorable mention in all-state soccer, and played varsity tennis and was in the top 10% of her graduating class.
She is currently a sophomore at West Virginia University where she majors in Industrial Engineering. She participates in the WVU College Young Life, is a Morgantown Wyldlife Leader and is a member of the Engineers Without Borders group. Upon graduation fro college, Christine plans to work as an industrial engineer for an outdoor retailer in the western US.
Christine is currently working at the Center for Entrepreneurial Studies and Development. She is also the sales and marketing manager for the company LT Belts. In her free time, she enjoys backpacking, kayaking, snowboarding, blogging, painting and playing the cello.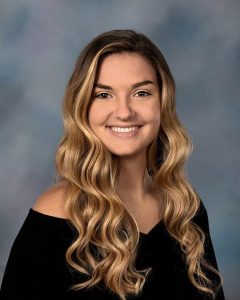 Maid of Honor Riggleman is the daughter of Phil and Jennifer Riggleman of Beverly. She is the granddaughter of the late Newton and Luella Riggleman of Beverly, Ted and Susie Rogers of Hinton, WV and Donnie and Dusti Woodward of Covington, VA. She has one sister, Catie and husband James Gainer, and three bothers, Isaac and wife, Bethany, Caleb and Adam.
Riggleman is a 2019 graduate of Elkins High School where she served as a member of the National Honor Society, secretary of Student Council, President of Class Council and was in the top ten percent of her graduating class.
Susan will be a freshman at Geneva College in the fall and plans to study engineering with a concentration in civil engineering. After graduating college, she hopes to achieve a master's degree in environmental engineering.
She currently works at Jamaica Jay's Shaved Ice and Mary's Greenhouse. In her free time, she enjoys playing soccer and basketball, visiting new places and hanging out with her friends.
Susan has always enjoyed the Mountain State Forest Festival and is honored to be chosen as a Maid of Honor.
Zurbuch and Riggleman will accompany Queen Silvia LXXXIII during her Royal Coronation on October 4 at the outdoor amphitheater on the campus of Davis & Elkins College.
The 83rd Mountain State Forest Festival is scheduled for September 28 through October 6 with the theme ""Magical Forest of Enchantment." For more information call 304-636-1824.