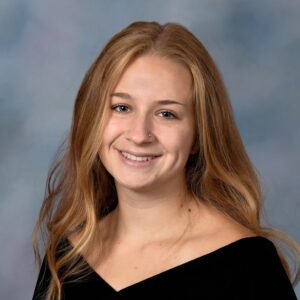 Addison Willow Berdine Appointed as a Princess for the 84th Mountain State Forest Festival
Mountain State Forest Festival Director Robbie Morris has announced Addison Willow Berdine will serve as a Princess to the Royal Court of Maid Silvia LXXXIV, Caroline Marie Fluke.
Princess Addison Willow Berdine was appointed by Delegate William "Ty" Nestor and is the daughter of Ashton and Debby Berdine of Elkins.  She is the granddaughter of Verle and DeeAnn Harper of Elkins, WV and Juanita and the late Robert Berdine of Arnoldsburg, WV.  She has one sister, Ella Berdine.
Princess Addison is a 2021 graduate of Elkins High School where she participated in cross country and track for 4 years and was a member of the high school swim team for three years.  Her senior year of track, she was a state champion in the 4×800 relay.  She graduated in the top 10% of her class and was a member of National Honor Society.  In the fall, she will be a sophomore at Davis & Elkins College where she participates in cross country and track.