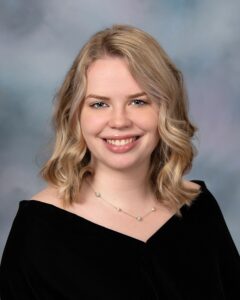 Alexandra Suzanne Hall Appointed as a Princess for the 84th Mountain State Forest Festival
Mountain State Forest Festival Director Robbie Morris has announced Alexandra Suzanne Hall will serve as a Princess to the Royal Court of Maid Silvia LXXXIV, Caroline Marie Fluke.
Princess Alexandra Suzanne Hall was appointed by Mountain State Forest Festival Director General Robbie Morris and is the daughter of the late Dwight Hall and Jackie Hall of Elkins, WV.  She is the granddaughter of Becky Hall of Elkins, WV and Arline and the late Ed Hall of Jonesville, VA.  She has one brother, David Cline.
Princess Alexandra is a 2021 graduate of Elkins High School where she was drum major, section leader and a member of the debate team.  She was on Student Council and Class Council and was a member of the National Honor Society.  In the fall, she will be a sophomore at the University of Richmond where she is studying Philosophy, Politics and Economic Law.  She is secretary for Alpha Phi Omega, is a member of Phi Alpha Delta, pre-law, member of Women in Economics and is an elementary tutor for Youthlife.