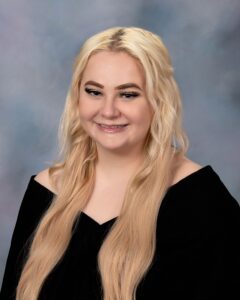 April Jane Marsh Appointed as a Princess for the 84th Mountain State Forest Festival
Mountain State Forest Festival Director Robbie Morris has announced that April Jane Marsh will serve as a Princess to the Royal Court of Maid Silvia LXXXIV, Caroline Marie Fluke.
Princess April Jane Marsh was appointed by MSFF Director General Robbie Morris. She is the daughter of Jaime and Dr. Teresa Marsh of Philippi. She is the granddaughter of Thomas Bulatko of Belington and the late Shelby Bulatko of Belington. Princess April has one sister, Shelby Lynn Marsh. April is a 2020 graduate of Philip Barbour High School where she was a member of the National Honor Society, 4 year lettered Cheerleader, Blue Chip Trophy recipient, honor roll, debate club, HOSA, and HOSA States, and Girls State.