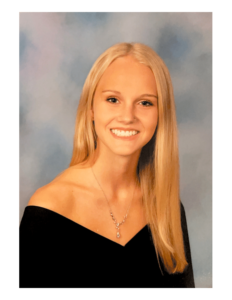 Ashley Marie Wolford Appointed as a Princess for the 84th Mountain State Forest Festival
Mountain State Forest Festival Director Robbie Morris has announced Ashley Marie Wolford will serve as a Princess to the Royal Court of Maid Silvia LXXXIV, Caroline Marie Fluke.
Princess Ashley Marie Wolford was appointed by Mountain State Forest Festival Director General Robbie Morris and is the daughter Doug and Melodee Wolford of Coalton, WV.  She is  the granddaughter of Charles and Grace Wolford of Dryfork, WV, Arthur and Carol Hedrick of Elkins and Diana Day of Morgantown, WV.  She has two brothers, Josh Hedrick and DJ Wolford.
Princess Ashley is a 2022 graduate of Elkins High School where she was Vice-President of Class Council and Co-Treasurer of Student Government.  She was also GFWV Juniorettes Vice-President and was in National Honor Society.  She spent most of her time volunteering at Davis Medical Center.  In the fall, she will be a freshman at West Virginia University where she will be majoring in Nursing to earn her masters.