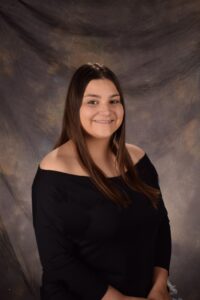 Bianca Marie Wingard Appointed as a Princess for the 84th Mountain State Forest Festival
Mountain State Forest Festival Director Robbie Morris has announced Bianca Marie Wingard will serve as a Princess to the Royal Court of Maid Silvia LXXXIV, Caroline Marie Fluke.
Princess Bianca Marie Wingard was appointed by WV Governor Jim Justice and is the daughter of Kelly Crites Roth of Petersburg, WV and David Wingard of Charleston, WV.  She is the granddaughter of John William Crites of Petersburg, WV.  She has three brothers, Joshua, Joseph and Jeremiah.
Princess Bianca is a 2020 graduate of Petersburg High School where she was in the Petersburg Marching Band.  She has been a member of WV Theatre East for 12 years and appeared in productions including Grease, Cinderella and The Wizard of Oz.  In the fall, she will be a junior at Marshall University.  She is majoring in Video Production at the College of Arts and Media at Marshall working towards her bachelor's degree.  This spring she graduated with honors with her associates degree from the Allegany College of Maryland in Multi-Media Technology.