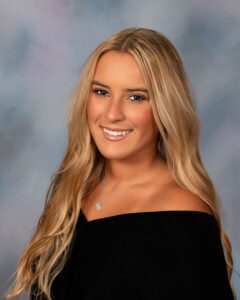 Johnna Isabel Figueroa Appointed as a Princess for the 84th Mountain State Forest Festival
Mountain State Forest Festival Director Robbie Morris has announced that Johnna Isabel Figueroa will serve as a Princess to the Royal Court of Maid Silvia LXXXIV, Caroline Marie Fluke.
Princess Johnna Isabel Figueroa was appointed by Mountain State Forest Festival President Ben Shaffer. She is the daughter of Nicholas and Theresa Raschella of Buckhannon. She is the granddaughter of John and Cindy Sisolack of Belington and John and Pamela Raschella of Belington. Johnna has one brother, Gage Raschella, and three sisters, Kaleigh Figueroa, Alia Keene, and L Raschella. Princess Johnna is a Homeschool graduate. In 2020, Johnna was trained as a certified protection and service dog handler through Ironheart K9. She is now the business owner of her own company and travels around the United States.