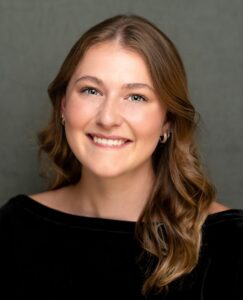 Kaleigh Brooke Papez Appointed as a Princess for the
84th Mountain State Forest Festival
Mountain State Forest Festival Director Robbie Morris has announced Kaleigh Brooke Papez will serve as a Princess to the Royal Court of Maid Silvia LXXXIV, Caroline Marie Fluke.
Princess Kaleigh Brooke Papez was appointed by Mountain State Forest Festival President Ben Shaffer.  She is the daughter of Rob and Lisa Henline of Morgantown, WV and Dan and Cristy Papez of Lititiz, PA.  She is the granddaughter of Wayne and Linda Poe of Belington, and Dick and Dottie Papez of Lancaster, PA.  She has one brother, Blake Papez and two sisters, Jackie Papez and Lilly Henline.
Princess Kaleigh is a 2021 graduate of Morgantown High School where she was a 4-year member of Student Council and an AP scholar.  She was a member of both National Honor Society and National Spanish Honor Society, a member of Younglife and a 4-year member and captain of the swim team.  In the fall, she will be a junior at West Virginia University where she is in the Masters of Occupational Therapy Program and an honors student.