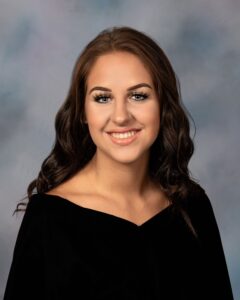 Katelyn Leigh Kimbleton Appointed as a Princess for the 84th Mountain State Forest Festival
Mountain State Forest Festival Director Robbie Morris has announced that Katelyn Leigh Kimbleton will serve as a Princess to the Royal Court of Maid Silvia LXXXIV, Caroline Marie Fluke.
Princess Katelyn Leigh Kimbleton, was appointed by West Virginia State Senator Bill Hamilton. She is the daughter of Jeremy and Crystal Kimbleton of Alpena. She is the granddaughter of Ellis "Duke" and Abigail Humphrey of Alpena and the late John Kimbleton of Alpena and the late Wanda Moran of Elkins. Princess Katelyn has one sister, Alexandria Kimbleton.  Katelyn is a 2021 graduate of Elkins High School where she was a princess for the Homecoming Court in her sophomore and senior years. She was also member of skills USA and an honor roll student. In the fall, she will be a sophomore at Davis & Elkins College where she will earn a degree in Nursing. She was also named to the presidents list in 2021 at Davis and Elkins College.