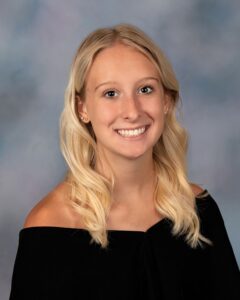 Mackenzie Nicole Childers Appointed as a Princess for the 84th Mountain State Forest Festival
Mountain State Forest Festival Director Robbie Morris has announced that Mackenzie Nicole Childers will serve as a Princess to the Royal Court of Maid Silvia LXXXIV, Caroline Marie Fluke.
Princess, Mackenzie Nicole Childers, was appointed by Mountain State Forest Festival Director General, Robbie Morris. She is the daughter of Gary and Melissa Wileman of Beverly and Micheal and Jamie Childers of Buckhannon. She is the granddaughter of Debra Snyder of Elkins, Richard and Anita Snyder of Belington, Allison and January Wileman of Elkins, Mike and Pam Childers of Buckhannon and Cassandra Martin of Buckhannon. Princess Mackenzie has two brothers, Brayden Childers and Peyton Paulhamus, and three sisters, Madison Wileman, Lynnlee Brown, and Kayleigh Paulhamus. Mackenzie is a 2022 graduate of Elkins High School where she was a Honor Roll student, a member of the National Honor Society and Student Government, a 4-year varsity cheerleader and played tennis for one year. In the fall, she will be a freshman at Pierpont Community and Technical College where she will obtain an Associate's Degree in Health Sciences as well as a Radiology Certification.