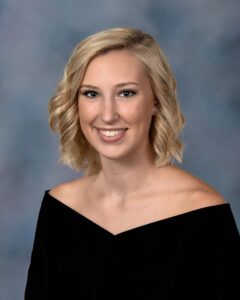 Taylor Madison Phillips Appointed as a Princess for the 84th Mountain State Forest Festival
Mountain State Forest Festival Director Robbie Morris has announced that Taylor Madison Phillips will serve as a Princess to the Royal Court of Maid Silvia LXXXIV, Caroline Marie Fluke.
Princess Taylor Madison Phillips was appointed by U.S. Senator Shelley Moore Capito. She is the daughter of Thomas and Valerie Phillips of Elkins. She is the granddaughter of Timothy and Sandra Miller of Elkins and Lana Phillips of Elkins. Princess Taylor has two sisters, Harley Stevens and Kenzie Phillips. Taylor is a 2019 graduate of Elkins High School where she played four years of varsity soccer and basketball. In the fall she will have graduated from Randolph Technical Center School of Practical Nursing where she will earn her Licensed Practical Nurse Education and Licensing (LPN).