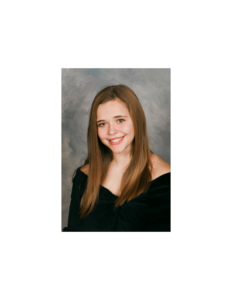 Zoe Williams Appointed as a Princess for the 84th Mountain State Forest Festival
Mountain State Forest Festival Director Robbie Morris has announced that Zoe Williams will serve as a Princess to the Royal Court of Maid Silvia LXXXIV, Caroline Marie Fluke.
Princess Zoe Williams was appointed by WV Attorney General Patrick Morrissey. She is the daughter of Ryan and Carla Williams of Morgantown. She is the granddaughter of Ronney and Ethel Williams of Elkins and Don and Nettie Mason of New Martinsville. Princess Zoe has one brother, Zak Williams. Zoe is a 2021 graduate of University High School, where she was class secretary, secretary of the RAZE club, member of Model UN, a member of the National Honors Society and received the Alber Tennant Leadership award and AP scholar award. Princess Zoe is a sophomore at Bethany College where she is a presidential and honors scholar, secretary of her sorority Phi Mu, and is majoring in psychology with an emphasis in pre-occupational therapy.